Everything Released at Samsung Unpacked 2020
February 11th marked Samsung's annual Unpacked event where they announce new products.
This year was very exciting. Lots of new products were released, including the S20 line and even a new foldable phone.
But what else did they release? Check out the headings below where I'll go into a bit more detail about what's been released this year. There's quite a lot here, so get ready!
The Galaxy S20 lineup
Of course, Samsung released the next generation of its S series. This year, it's the S20 because… it's 2020? I guess so. Anyway, this year's release is really impressive, albeit a bit unnecessary.
All of the S20s are 5G capable, which means huge improvements in download speeds, but only where it's available – something not too common yet. They also all are capable of shooting 8K video, which is super impressive, but make sure you buy up on micro-SD cards because it's going to take up lots of space.
Speaking of micro-SD cards, the S20 lineup also supports up to a terabyte and a half of expandable storage, which will come in super handy when shooting in 8K and for storing those extra films that you'll be viewing on the 120Hz display. That's right – 120Hz. Think about how buttery-smooth gaming will be!
With the general features out of the way, let's take a look at the individual devices in the lineup this year.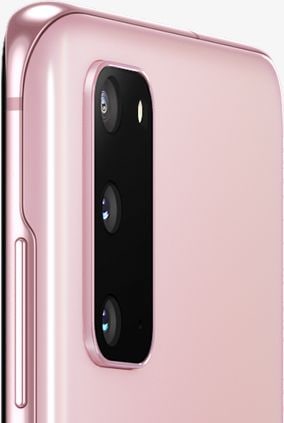 First up, the base version of the S20.
The S20 is available in three colour variants: 'Cosmic Grey', 'Cloud Blue' and 'Cloud Pink'. You can see the 'Cloud Pink' variant to the left.
It has a 6.2″ display, a (rather large) 64MP camera with 30 times zoom and a 4000mAh battery.
Pretty impressive.
The S20 starts at £899 with 128GB of storage or £799 without 5G.
Next up, the S20+.
Once again, it's available in three colour variants, but this time, it's 'Cosmic Black', 'Cosmic Grey' and 'Cloud Blue'.
It has a larger display than the regular S20, coming in at 6.7″.
It also has a 64MP camera with 30 times zoom, but it has a slightly larger battery with 4500mAh.
It looks like the S20+ has 2 extra sensors in the huge camera bump: not too sure what those are, but they probably provide some improvements regarding image quality.
This slight upgrade comes in quite a bit more expensive, starting at £999, with no option for just 4G this time.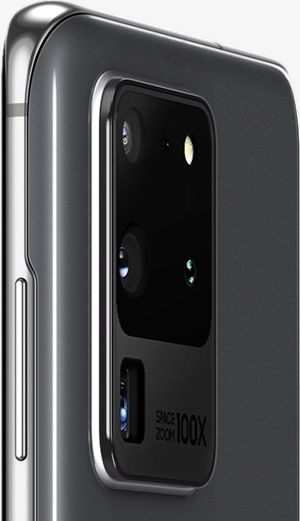 Finally, the S20 Ultra.
The Ultra only comes in two colour variants: Cosmic Black and Cosmic Grey.
It has an even bigger display than the others, coming in at a nice 6.9″.
Now, the cameras are where Samsung makes up the price difference. The Ultra has a 108MP camera, which is just astonishing, and also 100 times zoom, which is like a telescope if I'm remembering what they said in the live stream correctly.
That's the extra space you see added to the bottom of the regular sensor, making the bump even bigger, if that's even possible.
Finally, the S20 Ultra has an impressive 5000mAh battery, and it starts at a whopping £1,199 for the 128GB version or £1,399 for the 512GB version.
The Galaxy Z Flip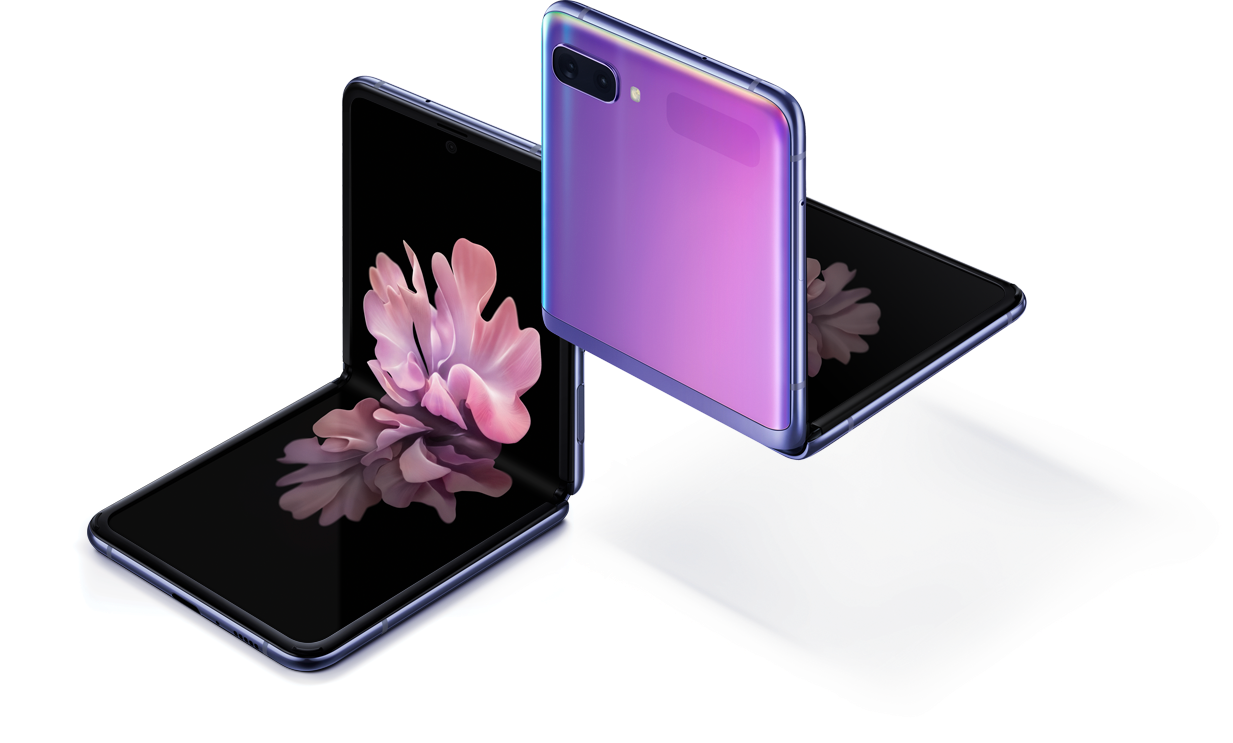 Samsung's once again entering the foldable space, but not as a new version to the Galaxy Fold but as a competitor to the Motorola Razr which was released last year.
It comes in Mirror Purple (left) and Mirror Black, and it has a 6.7″ Infinity Flex display, although it does have a larger bezel than the other Galaxy phones.
This year, the display is made of glass instead of plastic and the crease is less obvious. It doesn't have as good a camera setup as the S20 lineup, but I guess there's so much tech you can pack into one phone. While the phone is folded you can see notifications on the small display next to the camera, which is pretty cool but doesn't seem very useful in day-to-day use.
All this tech, however, has to come at a cost – starting at an eye-watering £1,300.
The Galaxy Buds+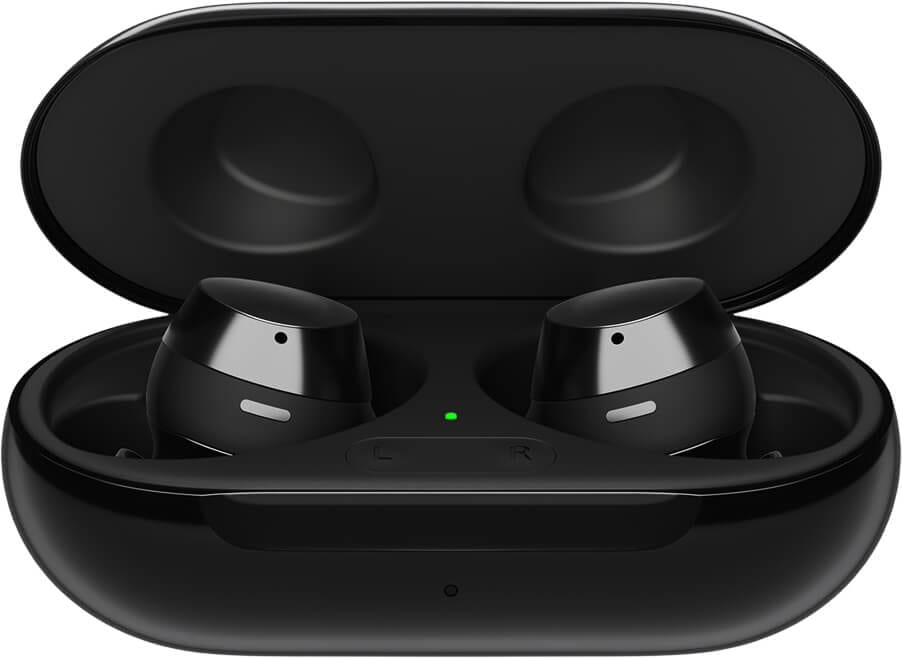 As predicted, Samsung released an updated version to their Galaxy Buds, dubbing them the 'Buds+'. This year, they feature 2-way speakers in each ear which supposedly delivers better bass and treble, instead of the one last year, and an extra microphone for calls.
It also boasts a pretty impressive 22-hour battery life with the charging case, and a 10-minute charge will get you 3 hours of juice!
Interestingly, you're also now able to see exactly how much battery the charging case has left from directly within the Galaxy Wearables app – which was one of my few grievances of last year's Buds.
As you can see on the right, very little has changed on the design front, so I suppose this year's iteration of the Buds is more on the internal side of things.
Samsung has opted to ditch the yellow version for blue, but they've still kept the traditional black and white. One noticeable omission is Active Noise Cancelling, which is interesting considering Apple's AirPods Pro introduced them last year, although the Buds do fit pretty well in the ear, so there is a bit of noise-cancelling (albeit not ANC) happening already.
You can pick them up for £159.
Other things to mention
So, that's all for the hardware, but there were a few notable things to mention. First off, One UI 2.0 has been officially released. Secondly, Samsung and Netflix are buddying up to release some exclusive behind-the-scenes content for some of their shows like Narcos and also to provide show recommendations in Bixby. Not too groundbreaking. There was also an offer announced from YouTube where Samsung users can get 4 free months of YouTube Premium.
Finally, Google Duo will be integrated into Samsung's phones.
So, it's been a pretty impressive event from Samsung. Let me know what you think in the comments below!